China Green Agro Debuts at the 21st China International Flower and Horticulture Exhibition
RELEASE:2019-04-23 17:00:46
SOURCE:本站
From April 20 to 22, the 21st China International Flower and Horticulture Exhibition grandly opened at the Shanghai New International Expo Center. China Green Agro, representing the national integrated industry of greenhouses, soilless cultivation, and park design, construction and operation, made a dazzling appearance at this exhibition.

The exhibition, hosted by the China Flower Association, is the largest, most well-known, and most effective professional exhibition in the field of flowers and horticulture in Asia. It attracted nearly 900 companies from 31 countries and regions, including China, the Netherlands, Germany, Australia, the United States, Colombia, and Japan, to showcase new varieties, new technologies, new achievements, and new concepts in international flower and horticulture. It also conducted business negotiations to promote industry exchanges and cooperation.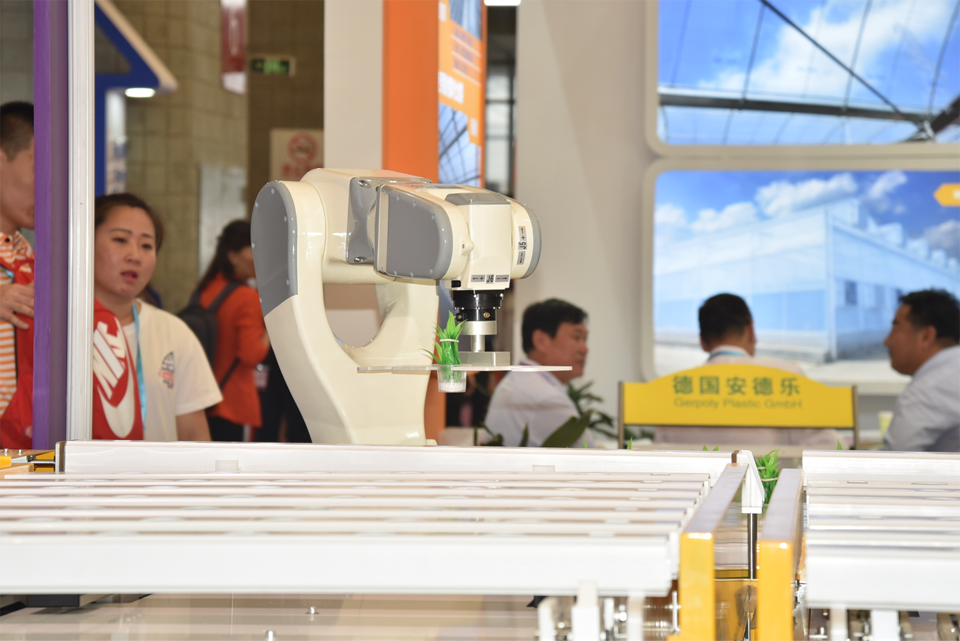 At this exhibition, China Green Agro mainly displayed an automated Nutrient Film Technique (NFT) planting system that operated spectacularly. With years of accumulation of soilless cultivation technology and constant innovation and improved service, we gained high recognition from visitors. New and old customers came to our booth to have in-depth discussions about the planting system and expressed high interest and long-term concern.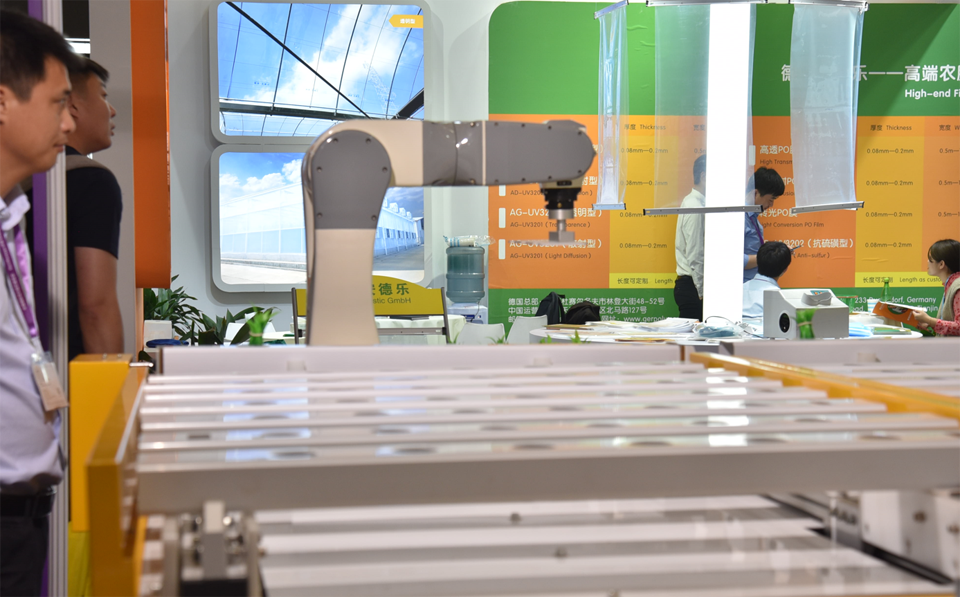 The automated Nutrient Film Technique (NFT) planting system displayed at the exhibition simulated the mode of actual production. Intelligent robots automatically pick up seedlings and transplant them into the planting troughs. The horizontal and vertical systems cyclically transport the planting troughs and adjust the spacing between the planting troughs according to the growth cycle of the crops, fully utilizing the planting area while ensuring sufficient growth space for the crops.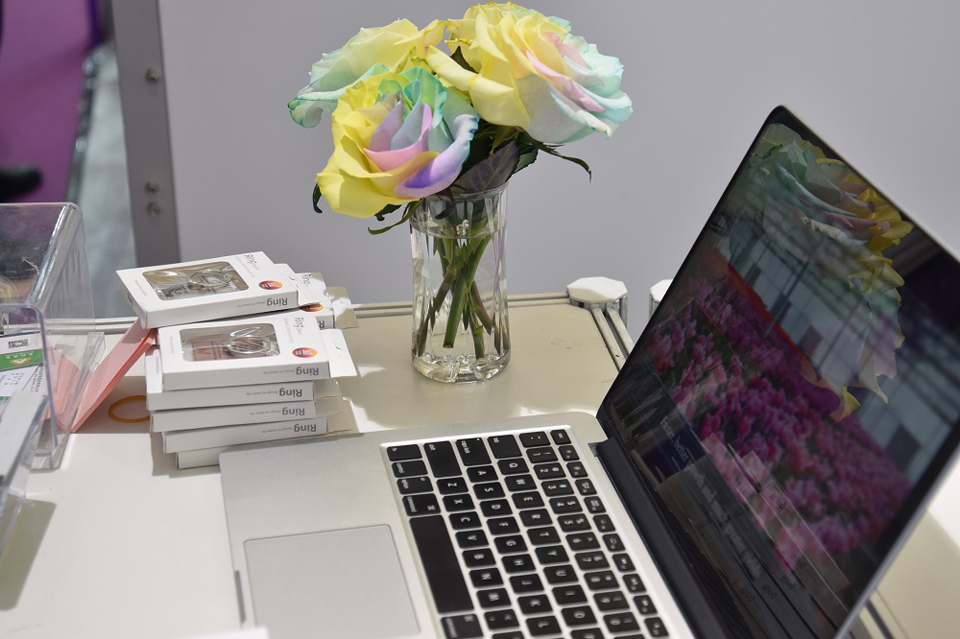 Currently, soilless cultivation in China's agriculture is mainly carried out in greenhouses using hydroponics or substrate planting. Its management method mainly relies on manual operation. Compared to robot production, manual management has many disadvantages: low production efficiency, large waste of production materials, poor technical level of managers, inadequate management, low output, etc. China Green Agro's automated Nutrient Film Technique (NFT) planting system is an ultra-efficient intelligent seedling transplanter developed to address these planting issues, which saves labor, improves efficiency, and intelligently controls, and has broad development prospects in the era of Agriculture 4.0.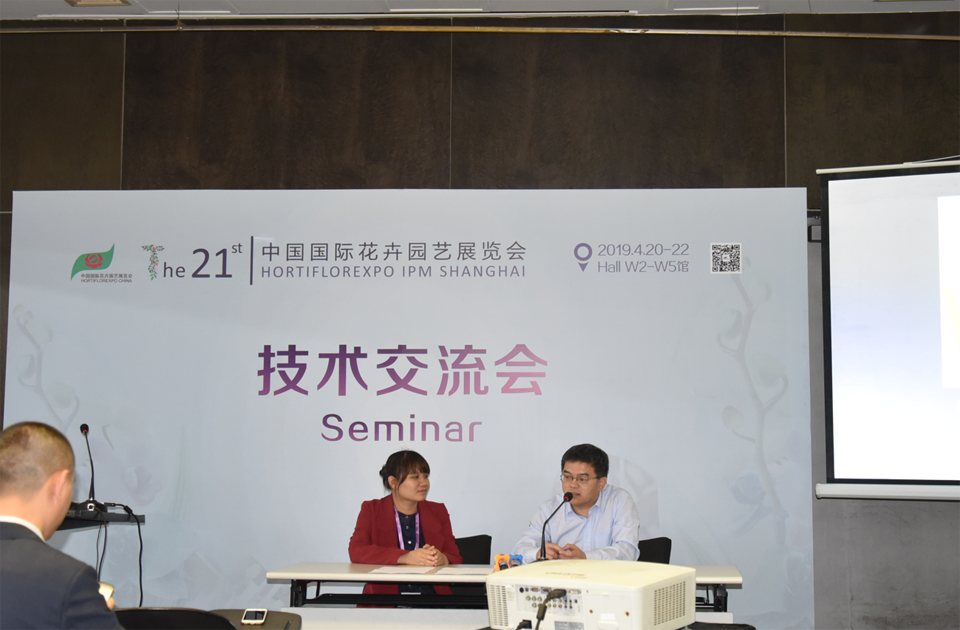 During the exhibition, a technical exchange seminar on "Intelligent Greenhouse Automated Precision Production" hosted by China Green Agro and lectured by General Manager Zhang of the Overseas Department was held in the M6 conference hall. The seminar lasted for two hours and attracted many industry peers to participate, resulting in a heated discussion about the application of automation in future greenhouse production.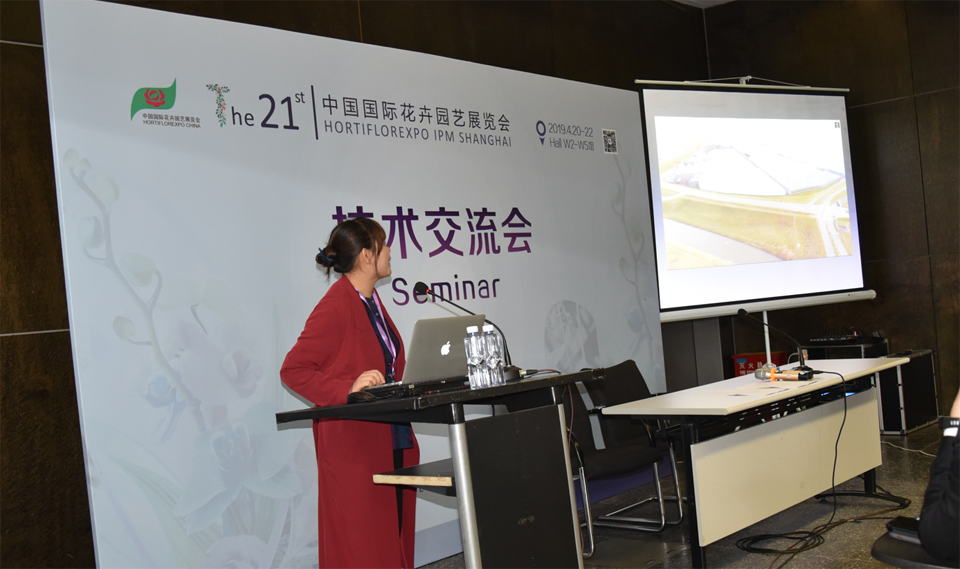 In the face-to-face session with the chief engineer, we specially invited the chief engineer of the intelligent seedling transplanter system project, Engineer Zeng, to answer professional questions about the product's development history, performance parameters, and prospective applications.
Through this exhibition, China Green Agro communicated with many high-quality new and old customers to understand the new products and trends in the industry, and carried out technical discussions and trade cooperation. This further expanded the domestic and foreign flower and horticulture market and took a step towards high-quality, automated industrial development.