Greenhouses Not Just for Growing Plants Anymore
RELEASE:2023-03-29 13:21:32
SOURCE:本站
In the past, we saw greenhouses primarily used for growing vegetables and seedlings. However, with the advancement of modern agricultural technology in China, intelligent greenhouses have been widely used in Chinese agricultural production. Their types have continued to evolve, extending their functions. Various greenhouses, with smart facilities as carriers and constant temperature environments as selling points, are becoming the new engines of agricultural development. Agricultural tourism greenhouses, based on the concept of natural education, provide greater value support for agriculture.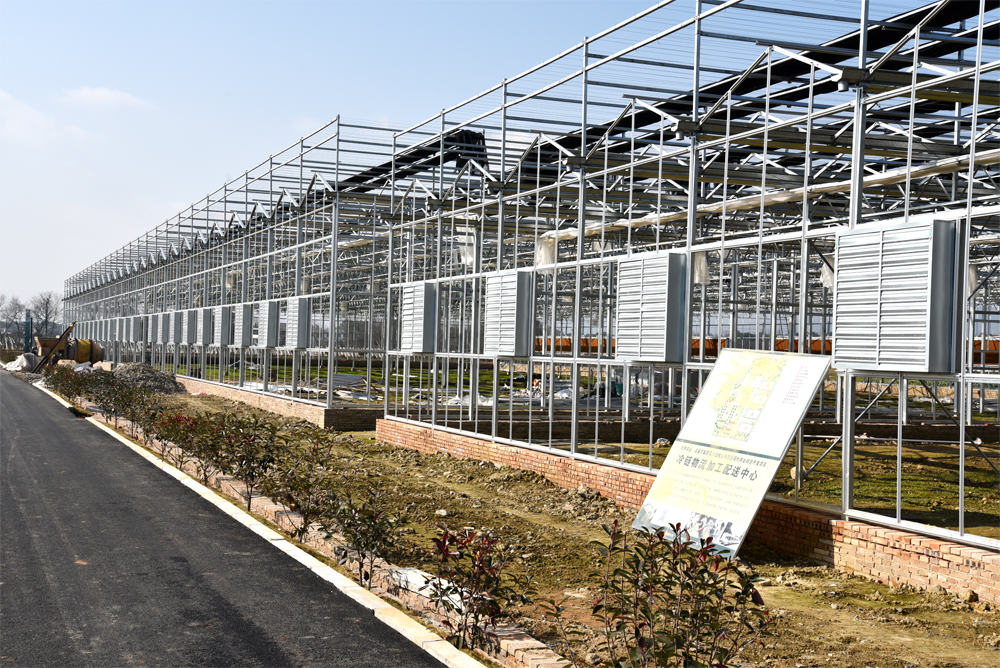 Intelligent Greenhouses: Seven Forms to Consider
During the early construction of many farms, intelligent greenhouses were considered only for production and planting. However, it was found that these greenhouses were not fully utilized, which was a regret to some investors. Greenhouses can not only cultivate crops but also serve as leisure, entertainment, and natural education spaces. They offer a new direction for rural tourism and agricultural leisure, infusing vitality into the construction of agricultural tourism projects and promoting the development of high-tech agriculture.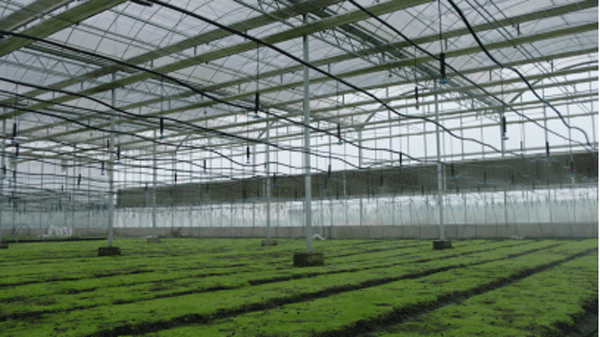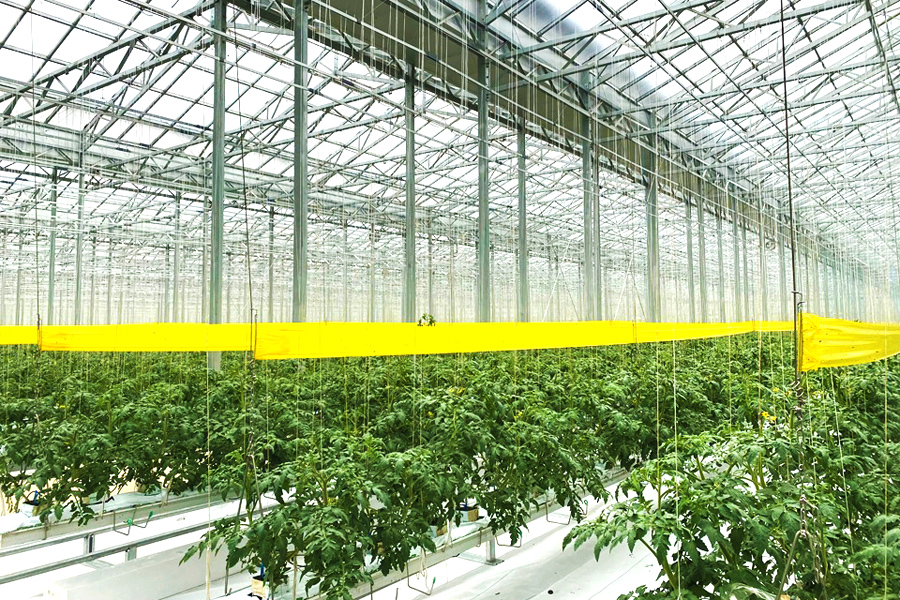 Here are seven forms to upgrade and develop:
1. Production-based Tourist Greenhouses:
These greenhouses, primarily used for agricultural production, represent the initial model of greenhouse tourism. They mainly produce high-value-added flowers, seedlings, and special vegetables, with agricultural income as the main source, and tourism as supplementary income.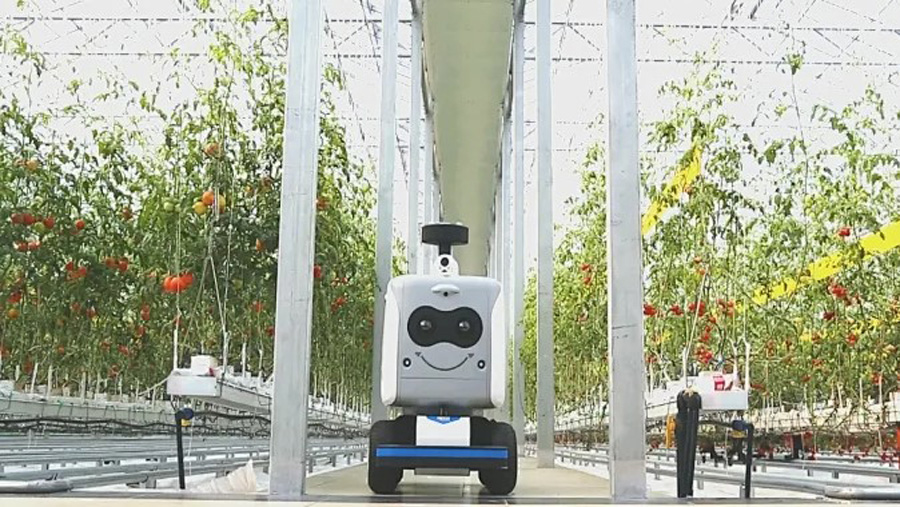 2. High-tech Experimental Base:
Tourist Greenhouses Reliant on agricultural science parks, special plant cultivation bases, and other research institutions, these greenhouses focus on breeding novel species and tech research. Like the production-based type, tourism is an auxiliary industry, but these greenhouses leverage unique products and cutting-edge agricultural technologies as core attractions.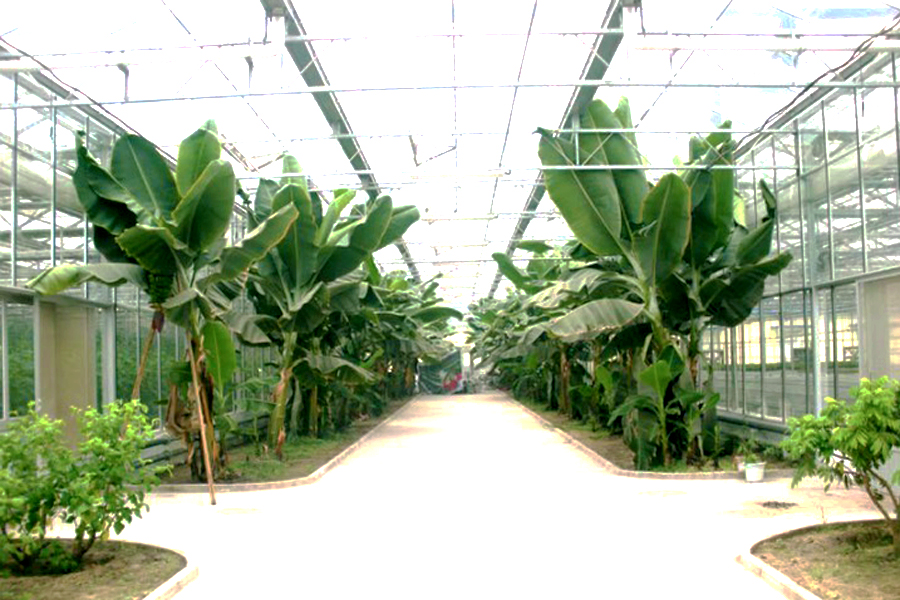 3. Large Exhibition Display Tourist Greenhouses:
These large exhibition greenhouses rely on high-tech agriculture, agricultural tourism, and agricultural exhibitions. They present themed displays annually, showcasing and selling high-tech agricultural products, new technologies, and services.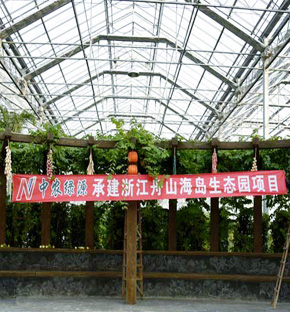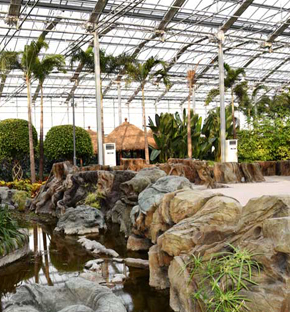 4. Leisure Place Greenhouses :
A new type of greenhouse that combines leisure places with greenhouse technology. These greenhouses simulate natural ecology, providing an elegant natural landscape and a comfortable environment atmosphere. They integrate ecological sightseeing, dining, and leisure functions.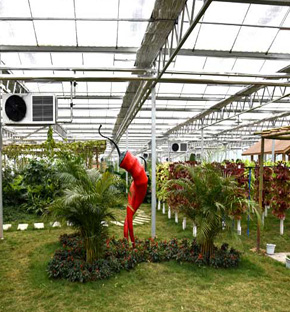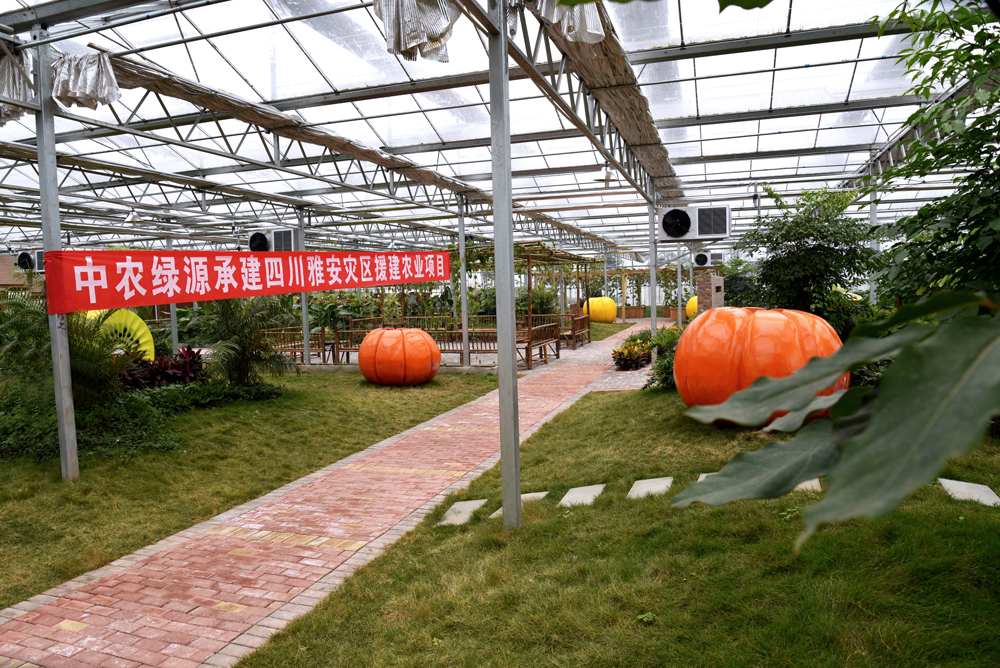 5. Leisure Amusement Greenhouses:
Most leisure sightseeing greenhouses are built in agricultural parks to provide better experiences for visitors, especially children. These greenhouses primarily design various entertainment and water projects within large glass greenhouses.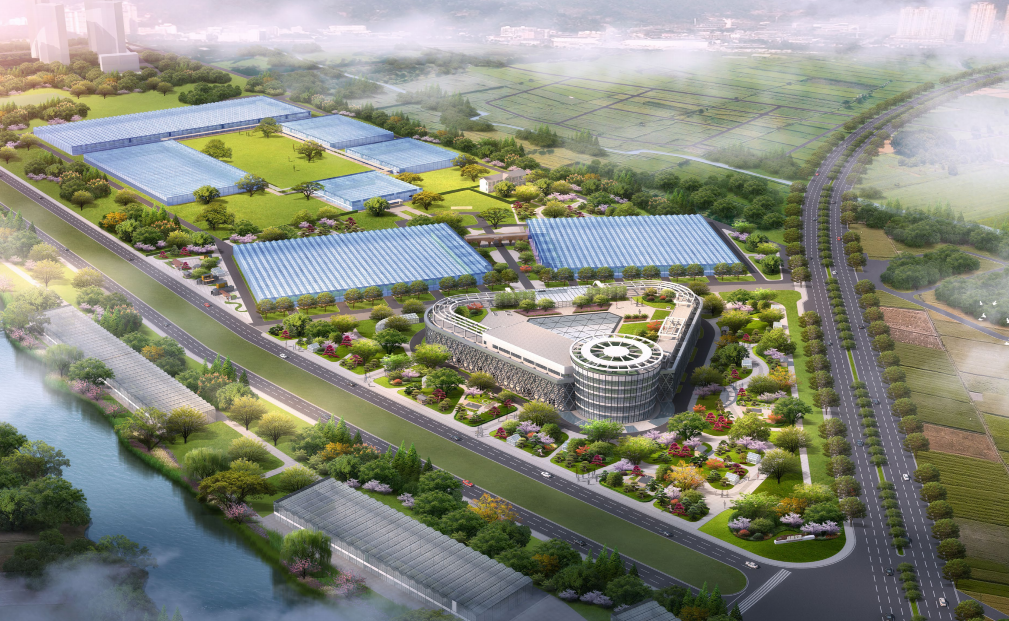 6. Integrated Greenhouses:
Integrated greenhouses create a natural environment indoors. It is a comprehensive development model of the above greenhouses, including various greenhouses with tourism reception services as the main function. They provide a one-stop greenhouse leisure complex concept.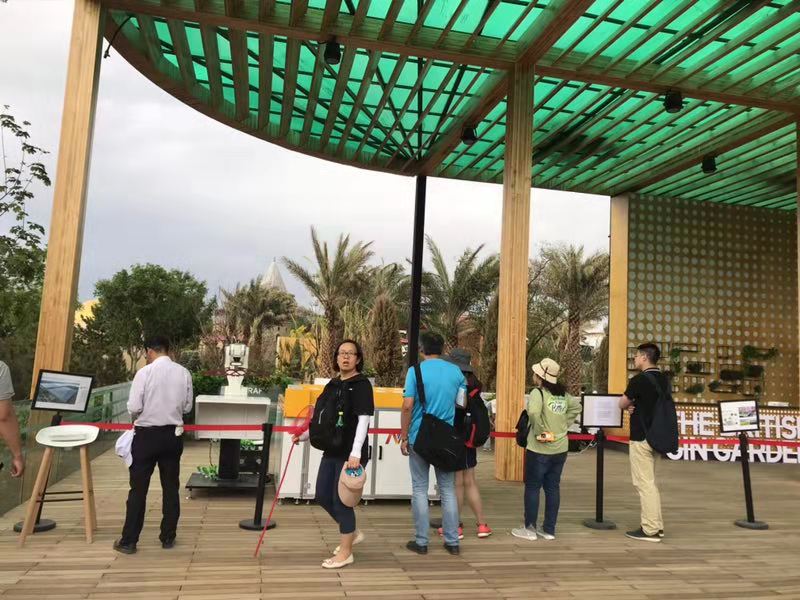 7. Natural Education Greenhouses:
With the national emphasis and promotion of experiential tourism for primary and secondary school students, farms across the country have begun to engage in natural education. A large, intelligent glass greenhouse can solve many weather-related issues that outdoor activities face, offering a year-round, temperature-controlled space for learning and activities.
In conclusion, the future of agriculture and greenhouses in China is not merely confined to growing plants. With intelligent greenhouses, we can explore a myriad of possibilities - from leisure and tourism to research and education. As technology continues to progress, these innovative applications of greenhouses will not only enrich agricultural practice but also contribute significantly to rural tourism, leisure industries, and educational opportunities. By fully embracing these developments, we can look forward to a sustainable and vibrant future for agriculture in China and beyond.